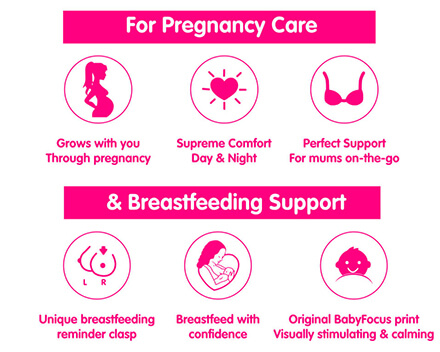 We've put so much thought into this one bra, with the reality of pregnancy and breastfeeding in mind. Because as a mum, you need all the support you can get.
Join the
Mumba Bra

revolution – and experience the next level of support
Mumba Bra is unlike any other nursing bra. Designed to address some of the most common breastfeeding problems.
Created by mum of two Elizabeth Morana in response to her own initial struggles with breastfeeding, the ground-breaking bra and patented design has been carefully developed to support mums from pregnancy through to nursing
New product Launch


MUMBA SILICONE BREAST PUMP
Mumba 90ml Silicone Breast Pump with lid, stand and storage bag.
Our innovative breast pump uses centuries old traditional methods of extracting breast milk with suction and has evolved for today's breastfeeding mums!
Using 100% medical grade and food grade silicone, its soft and comfortable to use.
Simply suction to your breast and let the pump do the work for you as it draws your milk using suction. Perfect for travelling as its cord free and doesn't require batteries. Small enough to fit into any hand bag, making breastfeeding and expressing on the go easy!
Read More
Read More
Our Latest Instagram Posts