Join the Mumba Bra revolution –
and experience the next level of support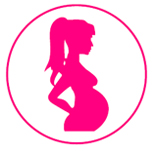 GROWS WITH YOU
through pregnancy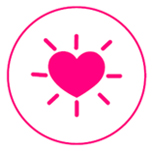 SUPREME COMFORT
day & night
THE PERFECT SUPPORT
for the mums on-the-go
UNIQUE BREASTFEEDING
reminder clasp
BREASTFEED WITH
confidence
BABYFOCUS PATTERN
visually stimulating & calming
We've put so much thought into this one bra, with the reality of pregnancy and breastfeeding in mind. Because as a mum, you need all the support you can get.
THE PREGNANCY AND NURSING BRA RE-INVENTED TO GIVE YOU SUPPORT WHEN YOU NEED IT MOST
Mumba Bra is unlike any other nursing bra. Designed to address some of the most common breastfeeding problems. Created by a mum of two Elizabeth Morana in response to her own initial struggles with breastfeeding. The ground-breaking bra and patented design has been carefully developed to support mums from pregnancy through to nursing.